In the world of cabin crew members, the days are never ordinary for Neha Choithani. A typical day begins with the challenge of working unconventional hours, commencing with meticulous hygiene, grooming, and adorning the signature uniform. The airport beckons, followed by essential medical checks and documentation. A cabin crew member's duties take flight, lasting anywhere from four to twelve hours, leading to a hotel check-in or returning home if it's a base flight. It's a dynamic lifestyle that demands adaptability and resilience.
Neha's inspiration to pursue a cabin crew career in India was kindled by her innate passion for travel. The allure of airline benefits, such as discounted or free travel, accommodation allowances, and health insurance, further fueled her enthusiasm.
Balancing work and life amidst the turbulence of irregular schedules requires a unique approach. Neha prioritizes her well-being by maintaining a healthy diet, regular exercise, and relaxation techniques such as meditation and yoga. These practices are her antidote to the stresses of demanding flights.
The Indian aviation industry presents cabin crew members with distinctive challenges. Disrupting natural circadian rhythms with odd-hour shifts, distance from loved ones during festive times, and heightened Remaining calm and composed during challenging onboard situations is part of Neha's job description. Extensive training equips her to handle unforeseen circumstances with professionalism and composure.
For Neha, the most rewarding aspect of her cabin crew role is the opportunity to explore 34 countries while getting paid to do so. It's a dream come true, allowing her to see the world in a way she might never have imagined.
Cultural diversity and communication barriers are bridges Neha adeptly crosses. She immerses herself in the cultures of the destinations she visits, learning customs, norms, and basic phrases in local languages. Effective non-verbal communication, including body language and gestures, helps her bridge any linguistic gaps.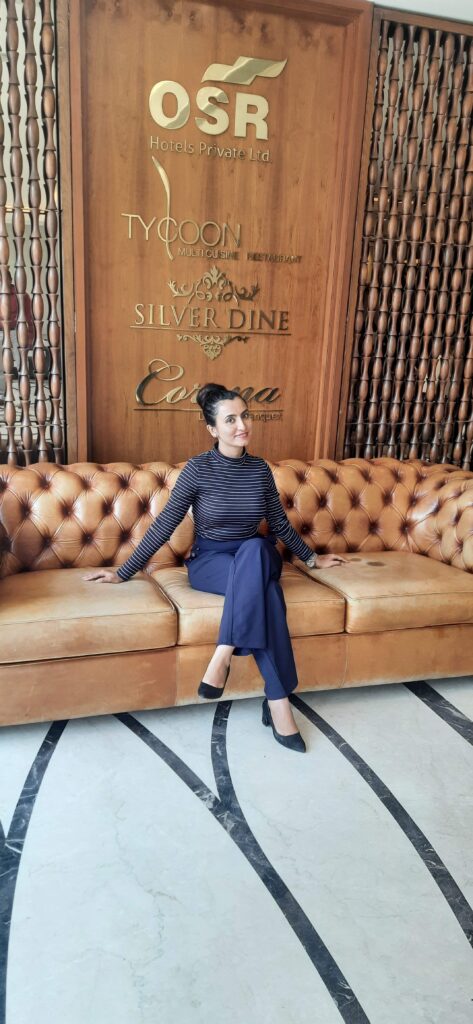 Neha offers insights into the rigorous training and preparation required to become a cabin crew member in India. Beyond looks, a candidate must possess the right attitude, presentation, and strong communication skills. Preparation involves practice with frequently asked questions and group discussions. Neha emphasizes that recruiters are looking for suitable candidates, not reasons to reject them.
To aspiring cabin crew professionals, Neha advises having an open mind, embracing challenges, and seeking guidance from mentors. Learning from mistakes is paramount in this ever-evolving profession.
Coping with jet lag and the demands of long-haul flights demands adaptability. Neha aligns her sleep schedule with the destination's time zone before the flight. Hydration, nutrition, exercise, stretching, and power naps are her go-to strategies for conquering jet lag and thriving during long-haul journeys.
Neha Choithani's journey as a cabin crew member is a testament to her passion for travel, adaptability, and dedication to making every flight a memorable adventure. Her experiences offer valuable insights into the fascinating world of cabin crew members soaring the Indian skies.